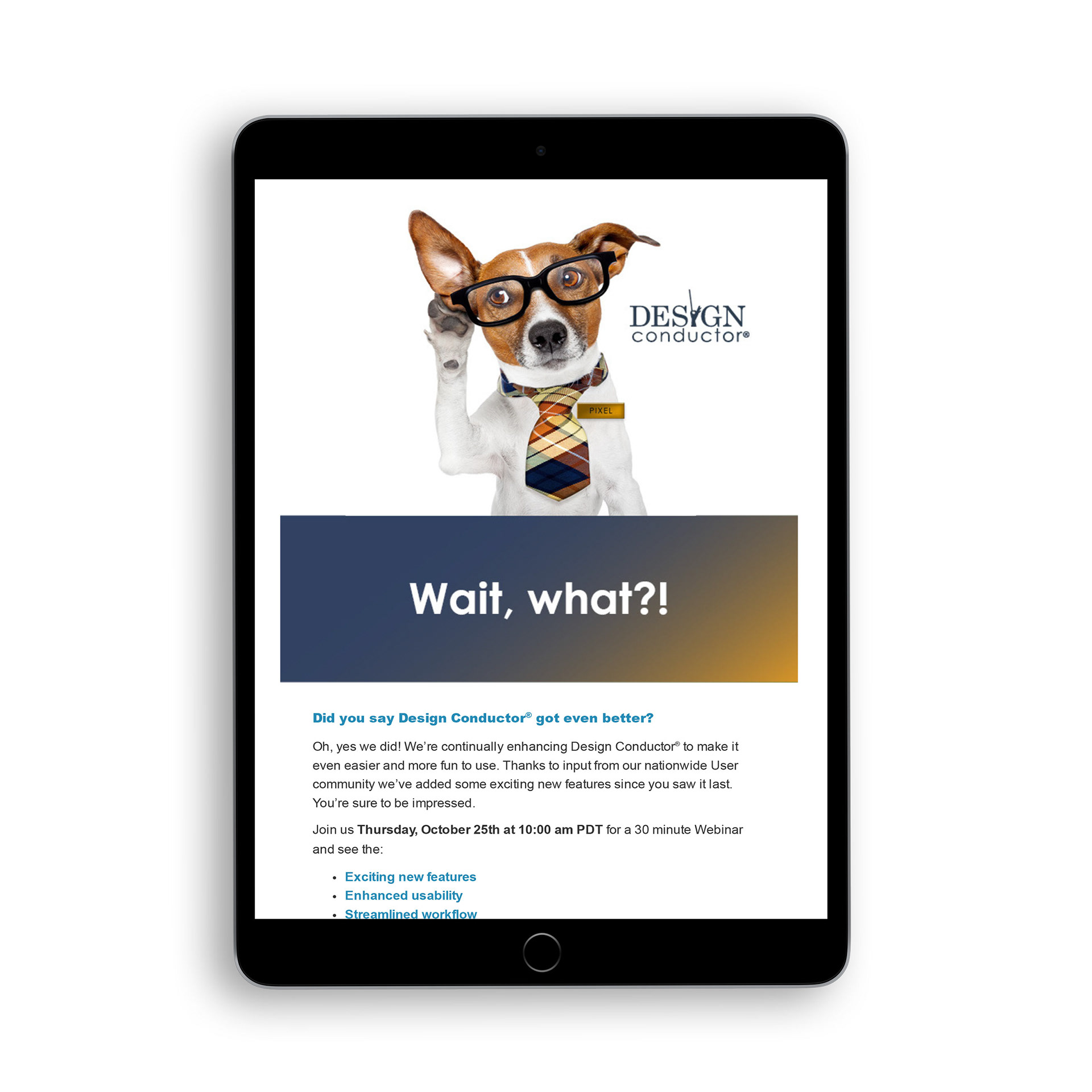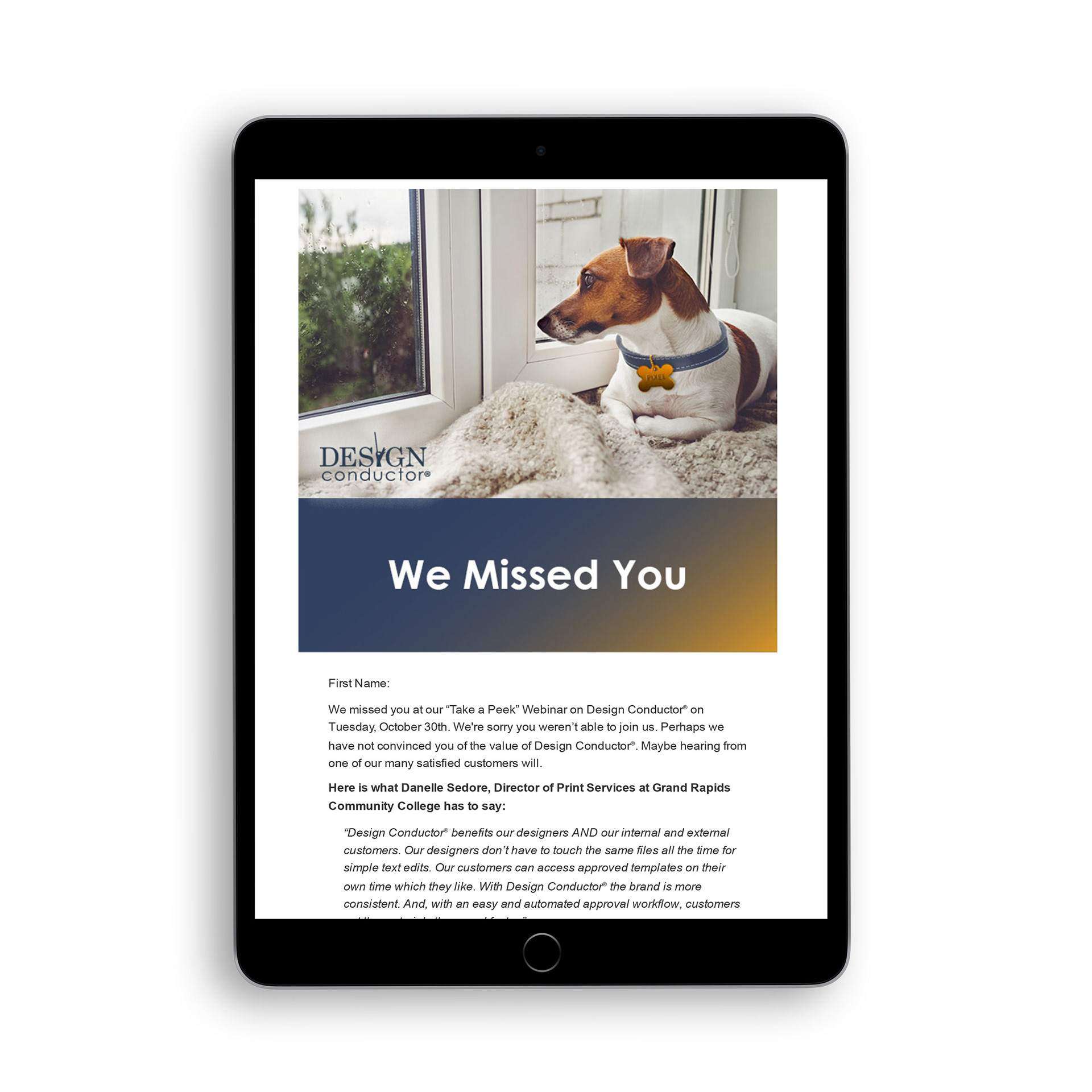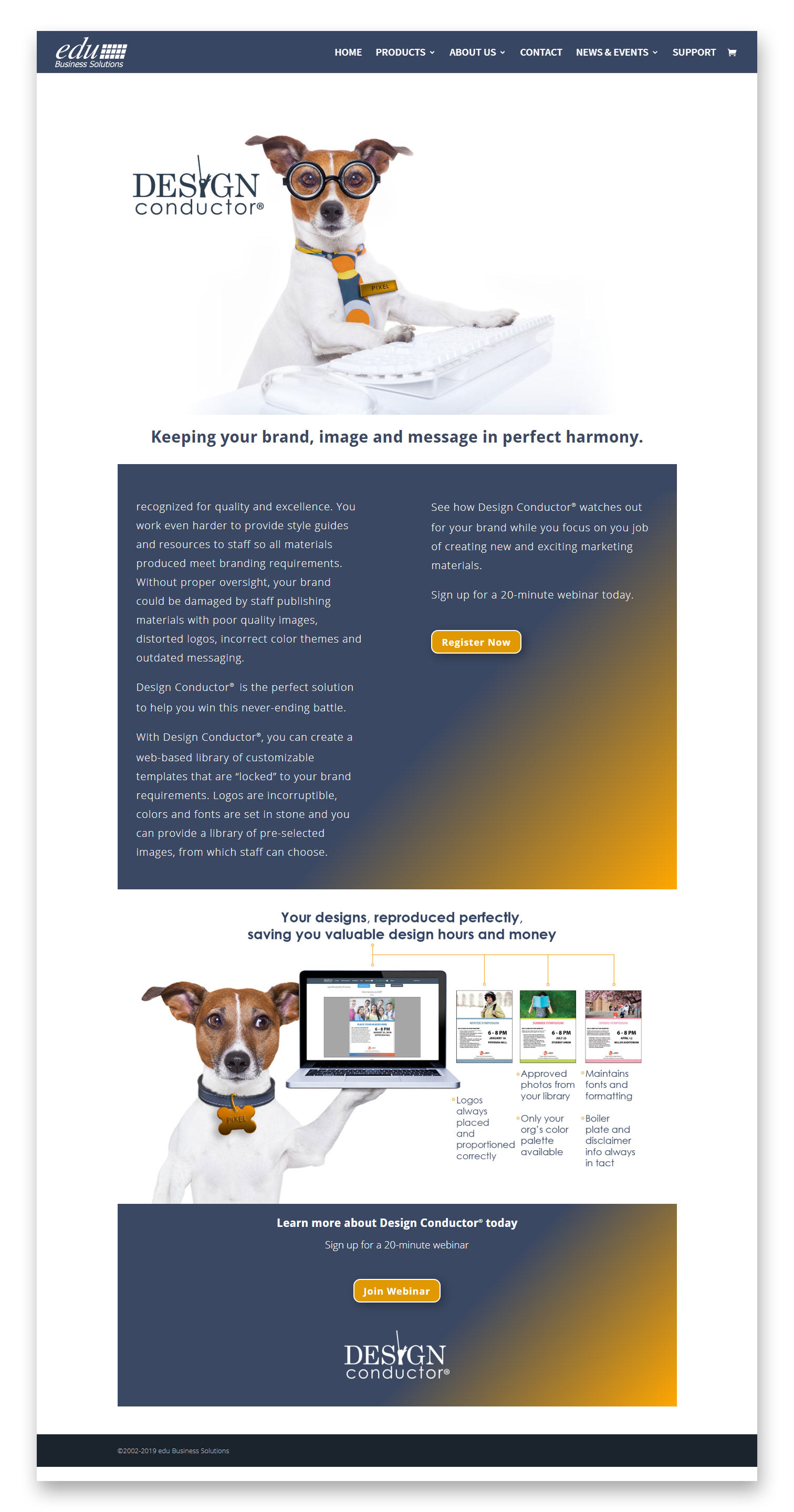 The VP of Marketing for edu Business Solutions showed me a series of stock images of a dog she thought would make a good series of emails advertising the Design Conductor® software.  She'd named him Pixel and asked me to craft a campaign. 
I led the team through mapping out a campaign based on initial emails, responses and follow-ups, all driving to a landing page encouraging sign up for a webinar to present the software and convert interested parties into sales. 
The Pixel campaign succeeded in markedly increasing the number of registrants fo the webinar.