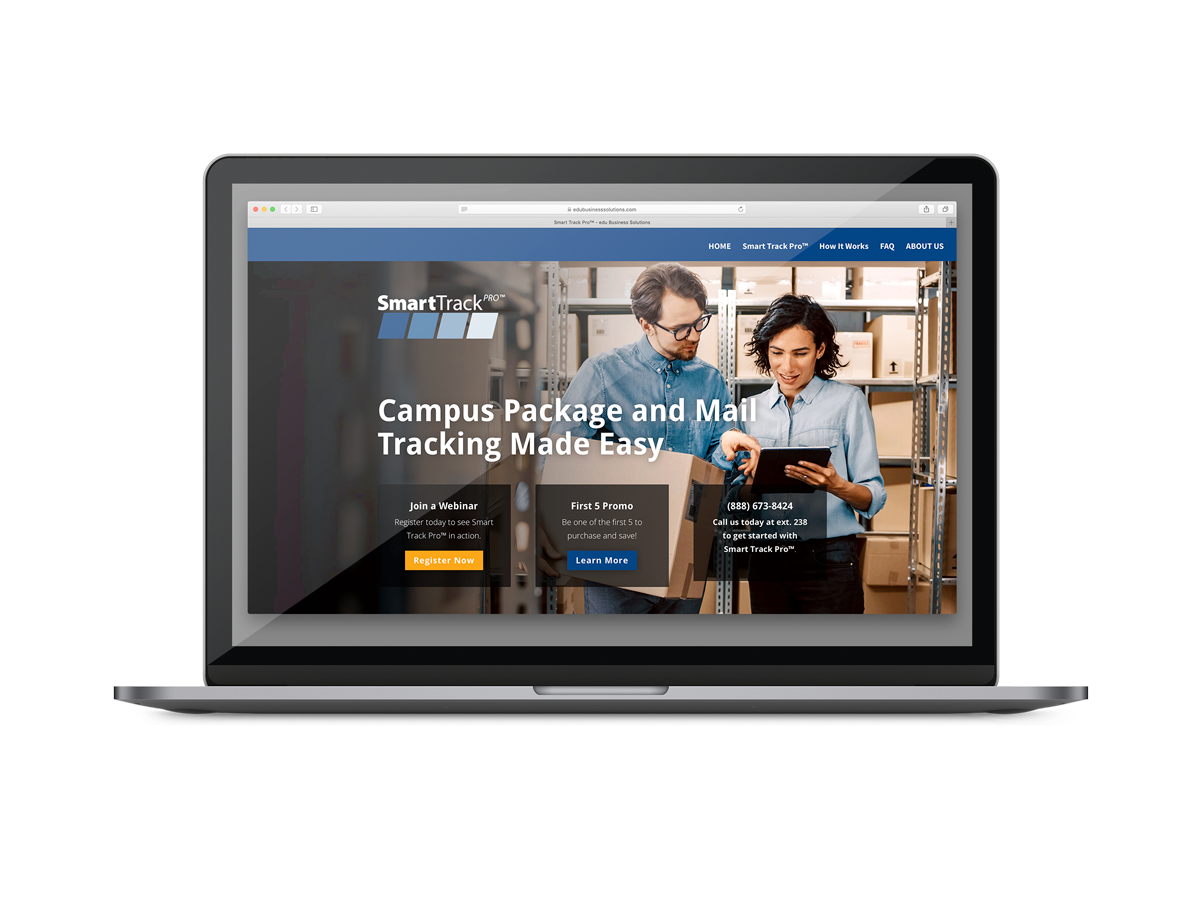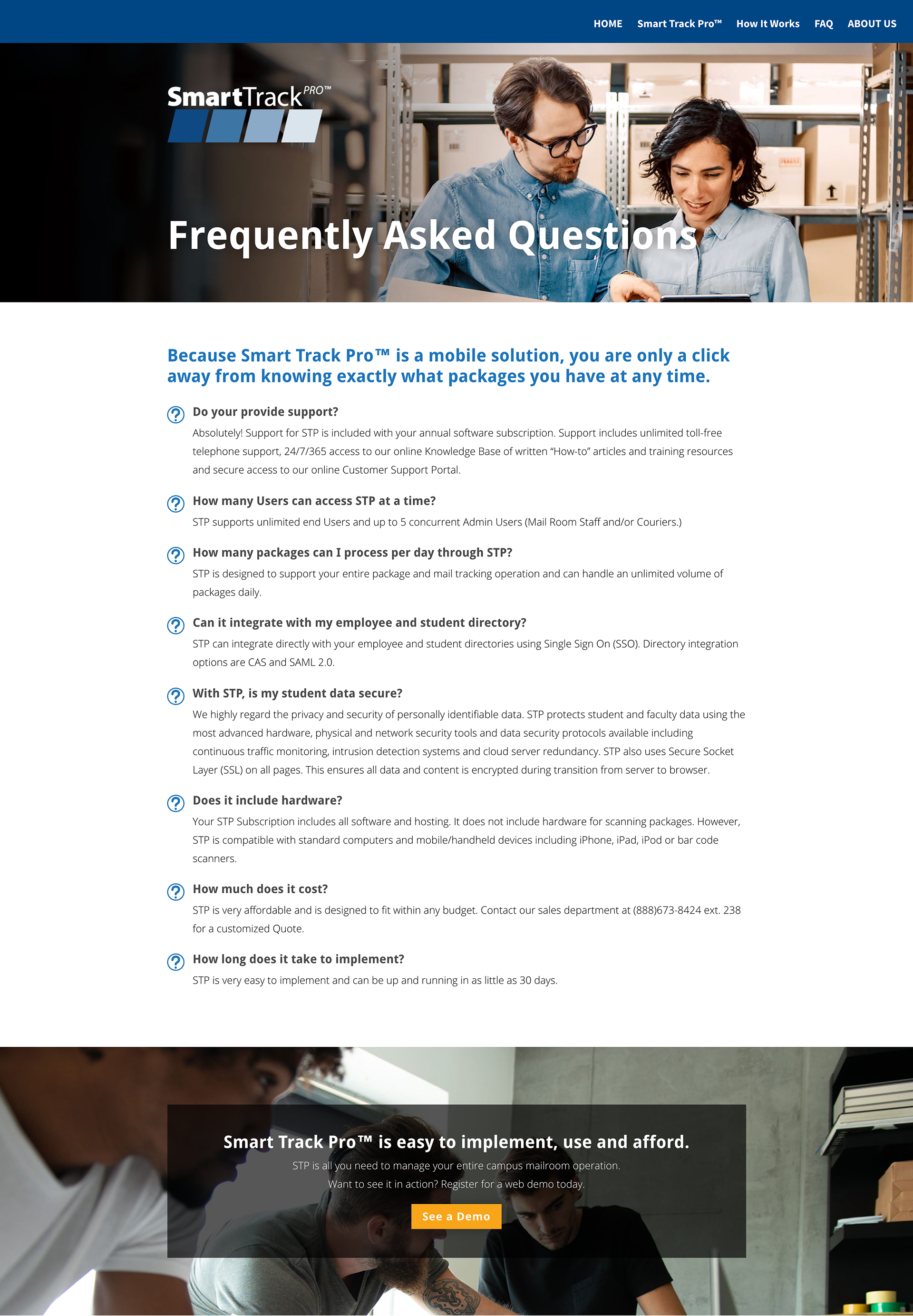 edu Business Solutions launched a new product: Smart Track Pro, a package tracking software solution for college campuses.
I sketched logo ideas based on team conversations about how the brand should launch, based on existing branding and products. Then I sketched the wire frame and story for the website. 
Upon approval, I built the site in WordPress with Divi.